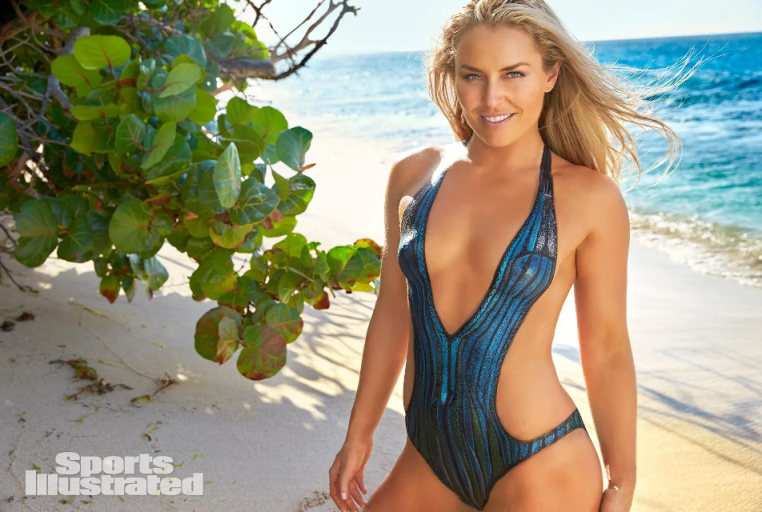 Athlete: Lindsey Vonn
Sport: Skiing, Alpine skiing
Profession: Alpine skier
Nationality: U.S. – American
American Alpine Skier and Olympic gold medalist Lindsey Vonn is the first American woman to win an Olympic gold medal in the downhill, and one of just 6 women to win World Cup races in all five disciplines.
Add to this her record-breaking 82 World Cup wins (the most of any female skier) before she stepped away from racing following irreparable damage suffered during an awkward fall during training- and you have yourself a legend.
Following her retirement from skiing, Vonn (34) posed in an unusually sexualized photo shoot for Sports Illustrated magazine – wearing nothing but body paint – for the SI Swimsuit 2016 edition.
When females are featured on the cover of SI, they are more likely than not to be in sexualized poses and not in action – and the most recent Vonn cover is no exception. Her image represents the norm of feminine attractiveness", with only passing reference to her athletic prowess.
View an 18 photo gallery from the shoot with Lindsey Vonn at SI : Swimsuit.si.com/tag/lindsey-vonn-body-paint