Formula 1 2020 Preview, Betting Tips & Predictions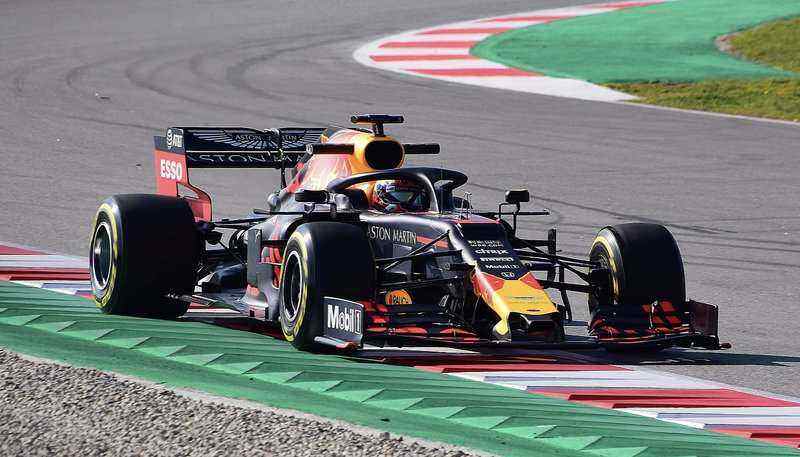 What's in Store for Formula 1 in 2020?
Almost three months later than originally scheduled the 2020 F1 season gets underway in Austria during the first weekend of July. Covid-19 has played its part in cancelling many F1 races and adding some new ones to the calendar, notably the Red Bull Ring in Spielberg and Silverstone in the UK who will now be staging two races apiece.
F1 2020 Race Calendar
Beyond the Italian Grand Prix at the start of September the picture is confused. Dates for the North and South American races as well as potential visits to the Middle and Far East during the autumn have yet to be announced and there is no real indication as to how many races this season will feature – 15 looks like a fair estimate.
This will certainly not be the flag waving distinguished season F1's organisers were hoping for as a means to celebrate their 70th birthday.
July 3-5:  Austrian GP (Red Bull Ring, Spielberg)
July 10-12: Styrian Grand Prix (

Red Bull Ring, Spielberg)

July 17-19: Hungarian Grand Prix (Hungaroring, Mogyorod)
July 31 – Aug 2: British Grand Prix (Silverstone)
Aug 7-9: Formula 1 70th Anniversary Grand Prix (Silverstone)
Aug 14-16: Spanish Grand Prix (Circuit de Catalunya, Barcelona)
Aug 28-30: Belgian Grand Prix (Spa-Francorchamps, Francorchamps)
Sep 4-6: Italian Grand Prix (Monza)
Sep 25-27: Russian Grand Prix (Sochi, Adler)
Oct 23-25: United States Grand Prix (Circuit of the Americas, Austin)
Oct 30 – Nov 2: Mexican Grand Prix (Autodromo Hermanos Rodriguez, Mexico City)
Nov 13-15: Brazilian Grand Prix (Interlagos, Sao Paulo)
Nov 27-29: Abu Dhabi Grand Prix (Yas Marina, Abu Dhabi)
---
The 2020 F1 Championship
Lewis Hamilton is seeking his seventh World Drivers Championship title and fourth in succession. With no major changes to car designs and just a few tweaks with regulations it's hard to see the Brit not justifying his 2020 F1 betting odds of -150 (1.50) to become the champion once again.
Excellent form in pre-season testing and a teammate who seemingly always does as he's instructed – including yielding to Hamilton when required – are other major positives.
In 2019 Lewis Hamilton won 11 races and finished on the podium a further six times. He's gone 33 races since his last 'non-finish' and finished outside the top-three on just five occasions, so his form is rock solid.
However, there are some reasons to display caution. In 1999 Michael Schumacher was clear favourite for the title but he broke his leg courtesy of brake failure and a consequent crash at Silverstone. Missing much of the season he returned to play wingman for his teammate at the end of the season. And in 2016 Lewis Hamilton himself was victim of bad luck losing the championship by just five points to his then teammate, Nico Rosberg, due to him suffering more mechanical failures and one more race retirement.
It's for this reason we are siding with Red Bull's Max Verstappen at +450. If he can keep his car on the track throughout the year and Hamilton succumbs to accident or incident on more than one occasion it's possible that the young Dutch driver can claim the title.
Two races at Austria is a bonus as the Red Bull team are strong at this venue as they are at Hungary which takes place on July 19th. So it's very possible the massively talented driver will be leading the standings at the start of proceedings which could be the time to back Hamilton in a double-pronged betting attack.
F1 Betting Tip for 2020:
Max Verstappen to win the World Drivers Championship at +450
---
Mercedes Constructor's Title?
Despite making a case for Max Verstappen it's hard to see his Red Bull team making a mark in the Constructor's Championship which is based on points scored by both drivers. The 24-year-old Alex Albon is Verstappen's teammate and while his one season in the sport shows him to be error free, he is some way short of the front-markers in terms of speed.
Ferrari had a lot of problems separating their drivers last year and their on-track tangles proved costly. With Sebastian Vettel announcing his departure from the Italian team at the season's end, he's likely to be thrown under the bus aplenty this year – with pit-stop strategies designed to benefit his teammate – and while Charles Leclerc should win his share of races team tactics may lead to Vettel scoring poorly more often than not.
So the Constructor's Championship looks to be Mercedes for the taking. They claimed it last year and their No. 2, Valtteri Bottas, won or finished on the podium in 15 of last season's 21 races. His consistency should seal the deal.
F1 Betting Tips 2020:
Mercedes to win the Constructor's Championship at +125
We will race in black in 2020, as a public pledge to improve the diversity of our team – and a clear statement that we stand against racism and all forms of discrimination. 👇

— Mercedes-AMG F1 (@MercedesAMGF1) June 29, 2020
---
One to Consider – Perez Podium
On a race-to-race basis Sergio Perez could do the rarest of things during the season – finish on the podium despite not racing for one of the 'big three': Mercedes, Red Bull or Ferrari. The Mexican has claimed eight podium finishes during his career (but never won a race) which is outstanding considering the cars he has raced.
However, his Racing Point team truly shone in pre-season testing with the car being described as a 're-badged 2019 Mercedes'. Sure to go off at big odds in most races, Perez is one to support in the 'To Finish on the Podium' betting markets (positions 1-2-3) which he will surely do so at least once in 2020.
F1 Betting Tips 2020:
Sergio Perez to finish 'on the podium' during the season
---
Fastest Lap can Regularly go to Second Best Valtteri Bottas
Another interesting F1 betting angle comes in the 'Fastest Lap' market. This was always a great betting angle with many big priced winners. However in 2019 F1's rule makers added an extra world championship point to the driver which claimed it and thereafter it has been monopolised by drivers representing the 'big three'.
Lewis Hamilton, with seven fastest laps in 2019, is sure to head the fastest lap betting odds almost every race weekend during 2020 but the better F1 bet, at a much bigger price, will be his teammate, Valtteri Bottas.
The Finnish driver has claimed 13 fastest laps from 139 career starts and since joining Mercedes that near one-in-ten ratio has improved dramatically. More often than not he will be sent into the pits after his teammate for their final tyre changes and that will mean he should finish the race (a time when fastest laps are set due to low fuel loads) with fresher faster tyres.
F1 Betting Tips 2020:
Valtteri Bottas to claim 'fastest laps' race-on-race during the season – via MyBookie