eSports Says 'On With The Show!'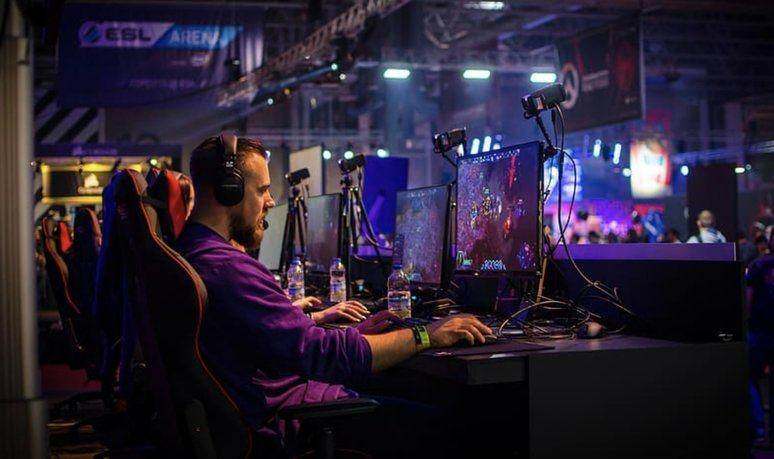 We all love a bet, we might deny it but it's true. (random statistic: a whopping 75% of Spaniards aged 18-75 play the annual Christmas lottery for example)
Covid-19 has changed the world and all lotteries in Spain are currently suspended. As is most horse racing around the globe, along with tennis, NBA, NHL, NFL, MLB, UFC, the whole shebang. There's very little live sport left to watch and virtually nothing left to bet on.
But there is one exception, eSports. That's the collective name for competitive video gaming which comes in two main varieties, First Person Shooters (FPS) which is mano-a-mano gameplay and Multiplayer Online Battle Arenas (MOBA) where teams take on rival teams.
One form of competition is still going strong despite the coronavirus pandemic—eSports

Most Popular eSports Games

The best known FPS games are Counter Strike: Global Offensive (or CS:GO), Call Of Duty (COD) and Overwatch, where gamers focus on killing the opposing team and fighting over territory – in other words, conventional warfare.

The leading MOBA games are Dota 2 (Defense of the Ancients 2), League of Legends (LoL), Heroes of the Storm and SMITE.

eSports Betting Tips & Advice

As a casual game player you will have your favourite games but it's clear eSports punters love the top-end professional competition in LoL, CS:GO and Dota 2. Bets on these games make up about 8 out of every 10 bets on eSports and with an estimated $10 billion being gambled in 2020 they will make bookmakers (and some punters) a lot of money.

So before you take the plunge and place your first bet on eSports (possibly through Covid-19 induced boredom) do some homework. Learn about the players and teams that take part in eSports contests, something which should be obvious, really.

Would you bet on a football game between two football teams you know nothing about? Wager on a tennis match between players you've never heard of? We'd like to think that you would not, so you shouldn't bet on an eSports match up without knowing all about the merits of the participants either.

Naturally if you do want to see what all the fuss is about and watch an eSports contest on an online bookmaker's stream, do so for small change until you feel you are a competent judge.


Think Tennis

You will soon realise there are remarkable similarities with tennis and eSports betting. Most tennis matches (all apart from the Grand Slam events) are played under the best of three sets format. Likewise most LoL and DOTA 2 matches are of the 'first to two' (maps – the eSports term for sets) variety. This allows betting options such as 'correct score', a 'team to win at least one map' and 'handicaps' whereby a team will receive a +0.5 or +1.5 map head-start.

Ok, there are no betting odds on the 'team to destroy the first tower' or 'slay the first dragon' in tennis but these eSports bets have parallels with correct game scores in a set of tennis or the first player to incur a double fault.

Where to Bet on eSports

BetOnline.ag and Bovada are particularly good choices when it comes to betting on eSports in the US. In addition to these US facing sportsbooks, there's also a few specialist eSports betting sites becoming increasingly popular, namely Unikrn, OneHash,  ggbet and Pinnacle.

Types Of Popular eSports Bets

Outright Winner
Handicap bet
Draw
Group of Winner
Group Winner
Over/Under (Total Maps Score)
Region Winner
Total Rounds
Winner of the First Map
First Team Score (or 'Draw First Blood')

Where to Watch Live eSports Streams

You can usually find most live eSports available to watch on Twitch.tv or Youtube. You can also watch live eSports streams on many of the major online sportsbooks who will offer live eSports odds along with their live streams  services so you can also bet on the action 'in-play' as it unfolds.