DOTA2 Match Fixing Sees Chinese Esports Organization Receive Lifetime Ban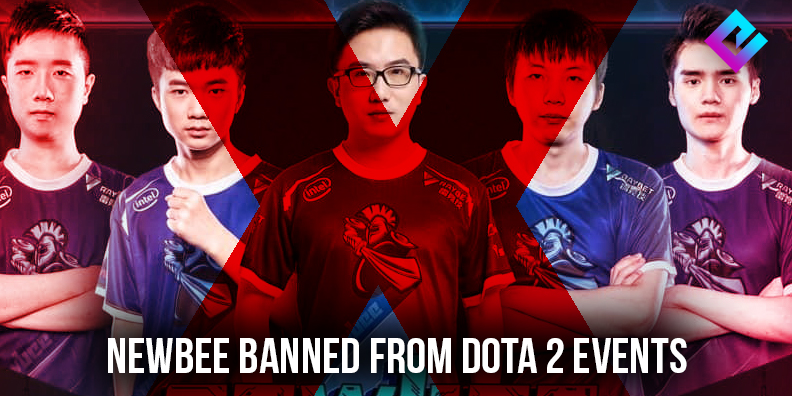 Chinese eSports team Newbee have been banned from DOTA2 eSports Competitions
Following a high-profile match-fixing scandal, One the most renowned esports organizations in China as been banned for life from competing in online battle arena game DOTA 2.
On Saturday the DOTA 2 said in a post on microblogging platform Weibo that the team Newbee and 5 team members are banned from future competitions run by Valve Corporation, the game's U.S Owner, and also by Chinese partner Perfect World Entertainment.
The post named the players by their real names, as well as by the online screen-names which they are better known as in the gaming community : Moogy, AQ, Wizard, Waixi, and Faith.
The team was formed in 2014, with a 'dream team' of Chinese Dota players. that year team Newbee won The International – that year's #1 global Dota 2 tournament, bagging $5 million in cash  (a record in esports at the time) and bragging rights for China.
Roll on to 2017, where the team finished runner up in the same tournament, winning another $3.95 million.
In subsequent years Newbee has struggled to hit the "big scores" and didn't bring in any of the top players that might help change the downswing.
In February 2020, the team won 2-1 against an unknown Chinese team from Shanghai, "Avengerls", in matches which seemed to contain signs of foul play from both sides. It wasn't long until the Chinese Dota 2 Professional Association announced lifetime bans against Newbee for match fixing (just three months later in May  2020).
Newbee still had 1 ball in the air- they hadn't yet been banned by Valve Corp, which runs online gaming platform Steam – so they could still play in "the International" this year – or so it seemed. That changed Saturday and on Monday, two days later, Avengerls received the same ban.
Match fixing is a persistent problem across all forms of sports, and esports is no different. Many sportsbooks accept bets on esports events, with many ways to bet (e.g not just on winner/loser – you can bet on points, kills, first goal scored and tons of other game-related metrics).
In one documented eSports cheating scandal, eleven StarCraft players from South Korea were fined for their involvement in match fixing over a a number of years.