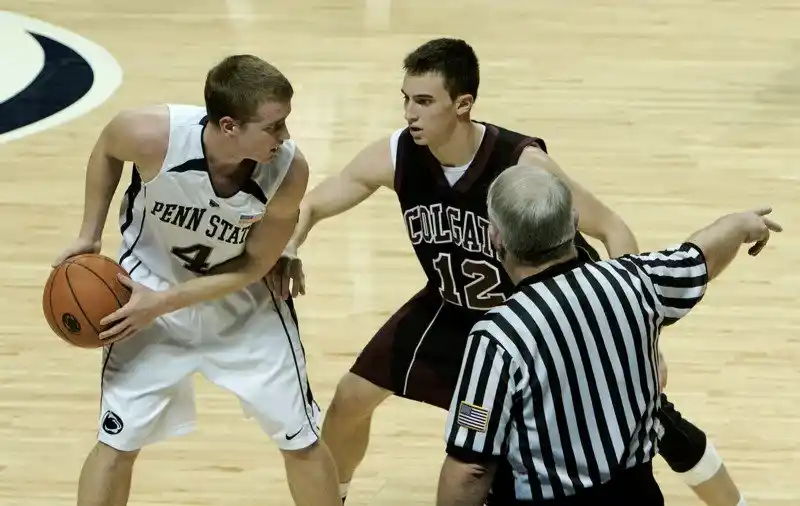 The 2020-21 college basketball season started on 25 November, with over 350 teams setting out to try to win the 2021 NCAA Basketball Championship.
As a consequence of the Covid-19 pandemic, the start of the season has been delayed and many early season games will be played on a neutral court, with the location of some multi-team events (MTEs) having been adjusted.
---
NCAA Basketball Championship Playoffs
Of these teams, 68 go forward to the NCAA Basketball Championship playoffs. Those 68 teams are made up of 32 that win each of the 32 conference championships who earn automatic qualification for the playoff during March and April (more commonly known as March Madness).
Another 36 teams are granted tournament slots based on receiving an at-large bid from a 10-person committee. These berths are determined by record, ranking, strength of schedule, the ratings percentage index (popularly known as NET – NCAA Evaluation Tool) and various other factors. The selection committee will also seed the entire field from 1 to 68.
---
NCAA Championship March Madness Schedule
First Four
The First Four are games between the four lowest-ranked at-large teams and the four lowest-ranked automatic-bid (conference-champion) teams.
In 2021 the games will be played on Tuesday 16 and Wednesday 17 March at the University of Dayton Arena, Dayton, Ohio.
---
First and Second Rounds
The NCAA Championship is a straight knockout tournament at this stage. The First Round of 64 sees the No. 1 seed play the No. 16 seed in all four regions (the No. 2 team plays the No. 15, etc).
There are 16 first-round games played on the Thursday following the "First Four" round. The remaining sixteen first-round games are played on the Friday. At this point the contestants are reduced to 32 teams.
The Second Round of 32 is played on the Saturday and Sunday immediately after the first round. The second round features the previous Thursday's winners playing in eight games on the Saturday, followed by Friday's winners playing in the remaining eight second-round games on the Sunday.
In 2021, the First and Second Round games scheduled to be played on Thursday 18 and Saturday 20 March will be held at the following venues:
Dunkin' Donuts Center, Providence, Rhode Island
ExtraMile Arena, Boise, Idaho
Little Caesars Arena, Detroit, Michigan
American Airlines Center, Dallas, Texas
---
The First and Second Round games played on Friday 19 and Sunday 21 March are scheduled to take place at the following venues:
Intrust Bank Arena, Wichita, Kansas
Rupp Arena, Lexington, Kentucky
PNC Arena, Raleigh, North Carolina
SAP Center, San Jose, California
---
Regional Semifinals and Finals
Once the first weekend's games have been completed, 16 teams remain (commonly known as the "Sweet Sixteen").
The teams advance to the regional semifinals (the Sweet Sixteen) and finals (the Elite Eight), which are played during the second weekend of the tournament (the games are again split into Thursday/Saturday and Friday/Sunday).
Four regional semi-final games are played Thursday and four are played Friday. After Friday's games, eight teams (the Elite Eight) remain.
Saturday features two regional final games with Thursday's winning teams and Sunday's two final games feature Friday's winners.
After the second weekend of the tournament, the four regional champions are the "Final Four."
In 2021, the regional semifinals and finals are scheduled to be held as follows:
On Thursday 25 and Saturday 27 March:
Midwest Regional at Target Arena, Minneapolis, Minnesota
West Regional at Pepsi Center, Denver, Colorado
---
On Friday 26 and Sunday 28 March:
South Regional at FedExForum, Memphis, Tennessee
East Regional at Barclays Center, Brooklyn, New York
---
National Semifinals and Championship
The winners of each region advance to the Final Four, where the national semifinals are played on Saturday and the national championship is played on Monday.
Which regional champion will play which, and in which semifinal they play, is determined by the overall rankings of the four No. 1 seeds in the original bracket.
The term Final Four refers to the last four teams remaining in the playoff tournament.
These are the champions of the tournament's four regional brackets, and are the only teams remaining on the tournament's final weekend.
In 2021, the National semifinals and Championship are scheduled to be held on Saturday 03 and Monday 05 April at the following venue:
Lucas Oil Stadium, Indianapolis, Indiana
---
NCAA Championship Leading Contenders
---
Villanova Wildcats
Villanova won seven of its final eight games before last season was abandoned to finish 24-7 and are returning with everybody except leading scorer Saddiq Bey. However, All-America candidates Collin Gillespie and Jeremiah Robinson-Earl are still there and Jay Wright will be looking to become only the seventh coach in Division I men's basketball history to win at least three national championships.
---
Iowa Hawkeyes
The Hawkeyes have five starters returning from a season ago, including senior center/forward Luka Garza, who is the favorite to win the National Player of the Year award. Senior guard Jordan Bohannon also returns after being redshirted last season while undergoing surgery on his hip.
Illinois Fighting Illini
There's quality throughout the Illinois roster, with Ayo Dosunmu being regarded as one of the best players in college basketball being backed up by the likes of Kofi Cockburn, Trent Frazier, Adam Miller and Giorgi Bezhanishvili.
Gonzaga Bulldogs
Gonzaga have brought in the highest-ranked recruit in school history in Jalen Suggs, who will be flanked by Corey Kispert (preseason All-American) and Joel Ayayi. Among the returning players are several who withdrew from the draft and coach Mark Few can also call upon a deep bench too.
Kentucky Wildcats
Kentucky will be heavily reliant on young and talented freshmen (led by potential all-American BJ Boston), but they have the right coach in place to get the most out of them in John Calipari.
---
NCAA Championship Leading Players
---
Luke Garza (Iowa Hawkeyes)
Last season Garza was an All-American, a finalist in the Naismith Award, a finalist in the Wooden Award, first-team All-Big Ten and the Big Ten Player of the Year. He averaged 23 points, nine rebounds, and one assist, while shooting 54% from the field. Expect another big season.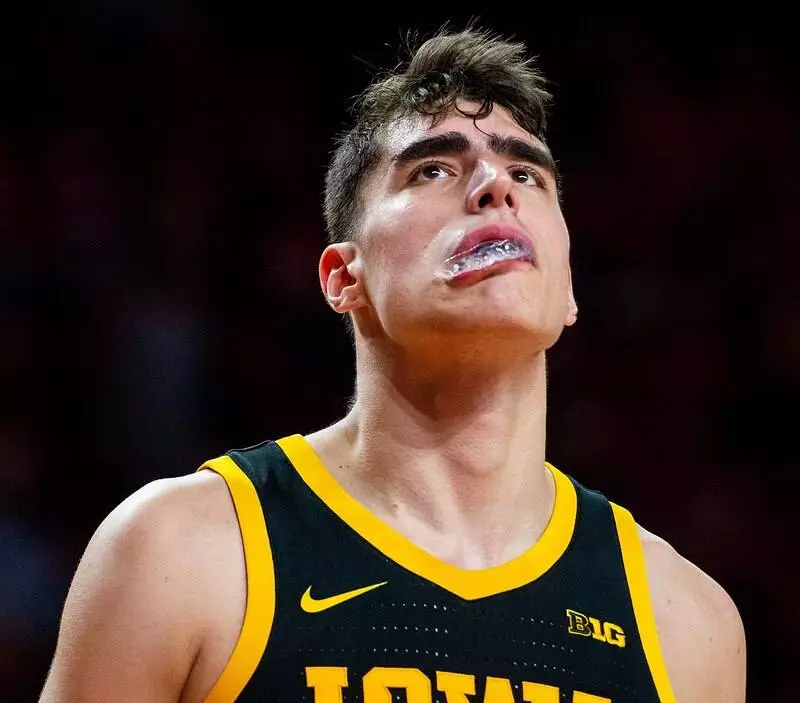 Cade Cunningham (Oklahoma State Cowboys)
Cunningham is a point guard who is widely projected to be the first overall pick in the 2021 NBA draft. Last season Cunningham averaged 13.9 points, 6.4 assists and 4.2 rebounds per game, leading Montverde to a 25–0 record with an average margin of victory of 39 points.
Keyontae Johnson (Florida Gators)
Johnson's average went up from eight to 14 points from his freshman to his sophomore year, while his free throw percentage went up from 64 to 76% and his field goal percentage went from 47 to 54%. He shot 60% inside the arc and 38% from three-point range.
Marcus Zegarowski (Creighton Bluejays)
Zegarowski averaged 16 points, three rebounds, five assists, and shot 48% from the field last season. He shot 42% from behind the arc, shot 54% on two-pointers and had at least 20 points in seven games and dropped 30 points on two occasions.
Ayo Dosunmu (Illinois Fighting Illini)
Dosunmu averaged 16 points, four rebounds and three assists, while shooting 48% from the field for Illinois last season. He's also recognized as a good passer, as indicated by his double-double against Purdue, where he scored 18 points and provided 11 assists.
---
NCAA Championship Winners (Losing finalists)
2010-11 – Connecticut Huskies (Butler Bulldogs)
2011-12 – Kentucky Wildcats (Kansas Jayhawks)
2012-13 – Louisville Cardinals* (Michigan Wolverines)
2013-14 – Connecticut Huskies (Kentucky Wildcats)
2014-15 – Duke Blue Devils (Wisconsin Badgers)
2015-16 – Villanova Wildcats (North Carolina Rae Heels)
2016-17 – North Carolina Tar Heels (Gonzaga Bulldogs)
2017-18 – Villanova Wildcats (Michigan Wolverines)
2018-19 – Virginia Cavaliers (Texas Tech Red Raiders)
2019-20 – Not held because of the Covid-19 pandemic
* The NCAA vacated Louisville's entire tournament run, including its national title, due to multiple recruiting violations.
---
NCAA Championship Most Titles
Kentucky Wildcats – 8 (1948, 1949, 1951, 1958, 1978, 1996, 1998, 2012)
North Carolina Tar Heels – 6 (1957, 1982, 1993, 2005, 2009, 2017)
Duke Blue Devils – 5 (1991, 1992, 2001, 2010, 2015)
Indiana Hoosiers – 5 (1940, 1953, 1976, 1981, 1987)
---